About
UnitedHealth Group, Fortune #5 company – Served 9 years in role of Chief Culture Officer.
Arthur Andersen, former Big 6 Accounting Firm – West Region Managing Partner, Human Resources & Operations.

Crossroads Career, Non-profit – Board Chair.

Senn Delaney, Certified Culture Facilitator.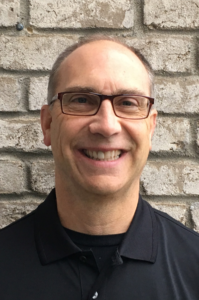 My Perspective on Cultural Change
My purpose and passion is to help organizations shape their culture, so they can get better financial results and attract and inspire people. I do not approach culture from a strictly academic perspective, nor am I a consultant with a clipboard and merely offering advice. I bring a shovel and get in the trenches to help you dig into the root problem. I will help you approach your culture from the perspective of real examples and inside experience.
I had the privilege of serving in the role of UnitedHealth Group's Chief Culture Officer for 9 years. In that time, I got to help the organization take a cut-throat, negative culture that was holding them back from their true potential and turn it around into a positive culture that enhanced their performance. Changing UHG's culture over that 9 year period led to improvements in every single area: employee engagement, revenue, annual EPS, number of employees, and stock price.

Before my time at UnitedHealth Group, I was a CPA and the West Region Managing Partner, Human Resources and Operations at Arthur Andersen.

In addition to my experience of cultural change within corporations, I also hold certifications through Senn Delaney and Trust Edge that equip me to be a certified culture facilitator.

I am passionate about seeing people succeed, whether corporately or individually. In addition to my consulting work through Spark Your Culture, I also currently serve as the Board Chair for Crossroads Career Services, Inc. which is a non-profit organization seeking to educate, equip and encourage individuals to hear God's calling, maximize their potential, and get the right job.